SAP New Dimensional Courses SAP BI, PM and QM - Belgaum
Tuesday, 22 December 2009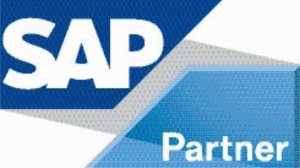 Contacts

Muralidhara Gachi

9739174216
Item description
Dear Sir / Friends
Below is the video link for the inauguration of the eAcademy.
www.youtube.com/watch? v=o7QSG9CTcE8
New Dimensional Courses available from Jan 2010
SAP BI (Business Intelligence)
SAP PM (Plant Maintenance
and SAP QM (Quality Maintenance
Here is an opportunity for you to build or enhance your career in the global IT market place through V3iT Consulting Pvt. Ltd. Belgaum, your best SAP Consultant Training provider.
Be assured on the real time exposure and join us to experience the most innovative courses that meet the current industry standards.
Find out how you can benefit from our customized SAP Consultant courses to help you become more competitive and successful.
We cater courses to individuals who aspire for empowered careers with high growth rate through generative and experiential learning.
SAP Modules that we currently offer:
• SAP -ABAP• SAP - SD
• SAP – FI • SAP - MM
• SAP – CO• SAP - HR
• SAP - PP• SAP - Enterprise Portal
• BPERP
What's NEW?
• FREE COUNSELING on your IT Career
• MOCK INTERVIEWS on course completion
• THE BEST COURSE MATERIAL
• Courses at FLEXIBLE timings
• JOB SPECIFIC roadmaps
• INSPIRING atmosphere
• INDIVIDUALIZED Attention
• Focus on PERFORMANCE
• FULL SATISFACTION guaranteed
• Practice sessions at flexible timings
• Case Studies & Assignments
• 100% JOB ASSISTANCE on completion of Certification
CA Students and ICAI Members : Special discount for ICAI members as SAP is tied up with the institute.
EDUCATIONAL LOAN FACILITY: We are tied up with HDFC bank Ltd for educational loan facility with easy EMI options and at a nominal rate of interest.
CERTIFICATION POLICY: One can appear for the certification after the completion of the course based on availability of date and slots as per SAP.
EXAMINATION BODY: SAP-AG (Waldorf, Germany) + Certification by SAP
We are strategically located at City Belgaum with fully equipped classrooms and highly efficient consultants. We cater to the needs of individuals as well as organizations which include small, medium, multinational and government enterprises. We are geared towards maximizing your individual and organizational success by ensuring that deadlines, budgets and specifications are met.
Should you be interested in upgrading your skills at FANTASTIC rates and seeking an EXCELLENT CAREER today, please do not hesitate to call us at 0831-2480749,2480849 or drop in to the below mentioned address. Kindly forward this information to your friends who may benefit out of our IT services.
Muralidhara Gachi
9739174216
V3iT Consulting Pvt. Ltd.
5& 6, "Amantran Arcade" Khanapur Road, Tilakwadi, Belgaum 590 006 Ph: 0831- 2480749.